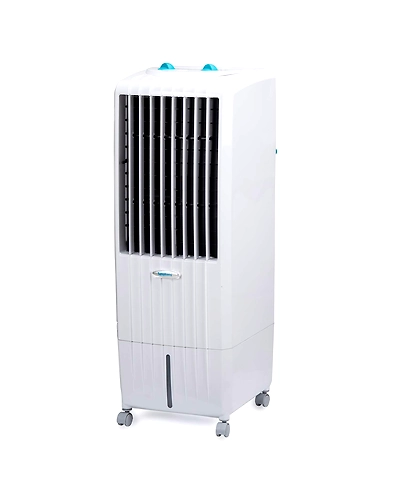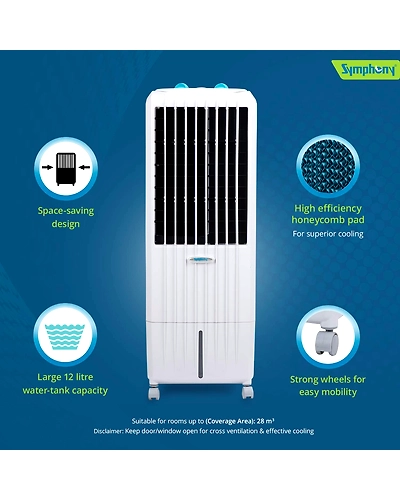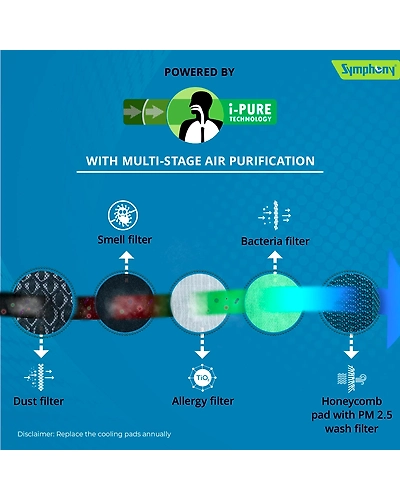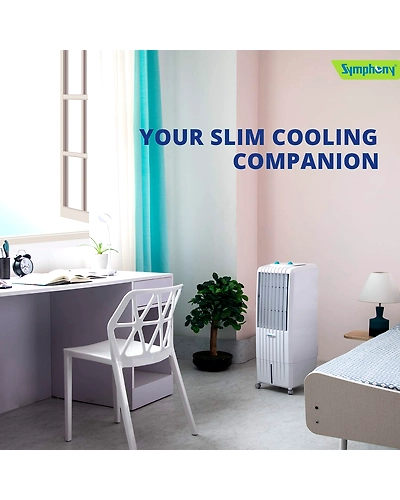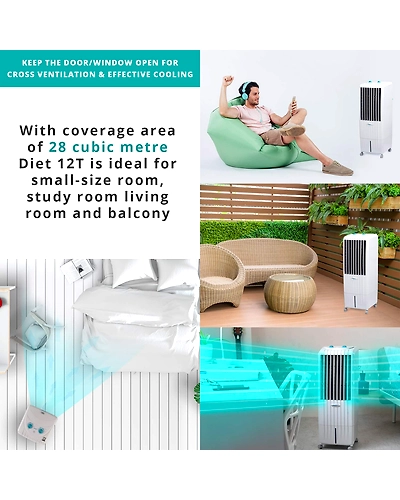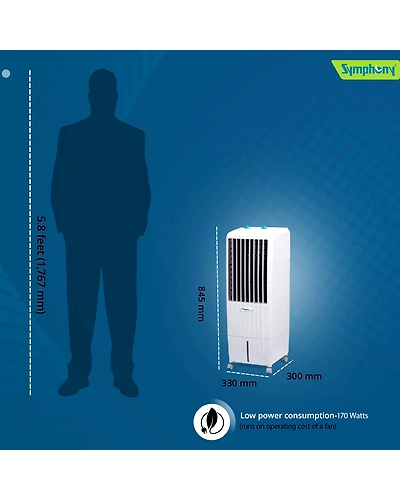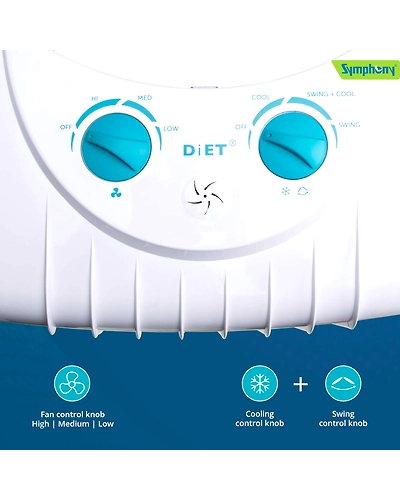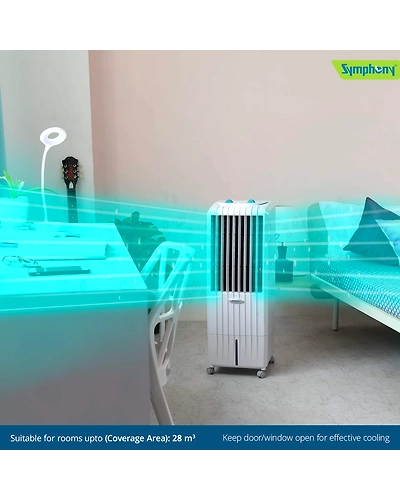 Symphony Diet 12T Personal Tower Air Cooler 12-litres, Multistage Air Purification, Honeycomb Cooling Pads,
Write a Review
BUY NOW PAY LATER OPTION AVAILABLE AT CHECKOUT
Capacity: 12 litres; Coverage Area: Ideal for room size up to 28 cubic meters (Keep door/window open for cross ventilation & effective cooling)
Warranty: 1 year on manufacturing defects. For any product-related queries, please contact_us on: [079-30130111 / 09510070111] Note: (Warranty is applicable from the date of invoice)
Cooling Media: Highly-effective honeycomb cooling pads and cool flow dispenser ensures superior cooling
Technology: Powered by i-pure technology with multistage air purification filters such as allergy filter, bacteria filter, smell filter, PM 2.5 wash filter, and dust filter that delivers fresh and filtered cool air
Powerful Pump: The exclusive dura-pump of Diet 12T ensures the longevity of the pump
Product Dimensions (LxBxH): 300mm x 330 mm x 845 mm
Power Consumption: 170 watts (also works on inverter power); Operating voltage: 230 V/50 Hz (runs on operating cost of a fan)
Additional Information

BUY NOW PAY LATER OPTION AVAILABLE AT CHECKOUT

With sunshine at its peak, summers have finally arrived. No matter how good your fan works, when the temperature soars high, you have to have something extra to stay clear of that repulsive perspiration. Keeping in mind the summer's alarming conditions, Symphony has come up with a highly-efficient tower air cooler for room, Diet 12T. Designed in a sleek and compact manner, it not only throws air at a higher point but also helps you enhance your decor with its smart and elegant look. If you wish to have exceptionally cooler air, you can put ice cubes in its integrated ice chamber. Together with compact design, amazing color, ice chamber, automatic louvers movement, water level indicator, honeycomb cooling pad, 3-speed settings, water tank capacity of 12 liters and more, the Diet 12T also has strong multi-directional wheels that let you move it inside or outside your home without any hassle.