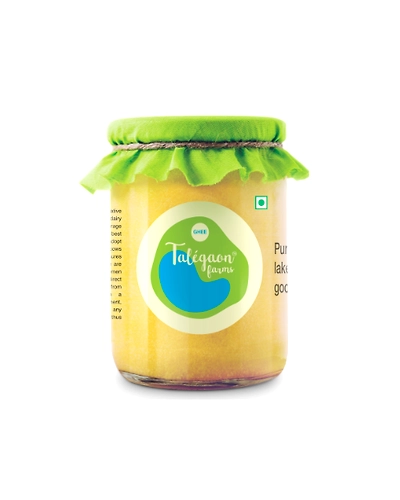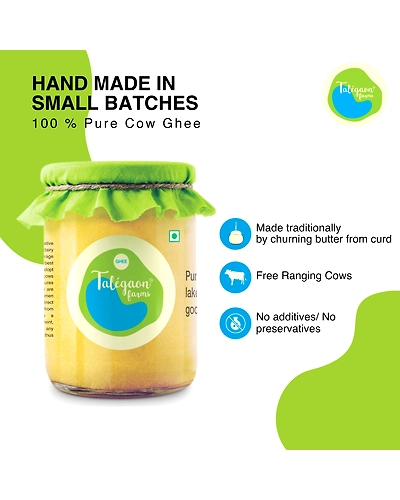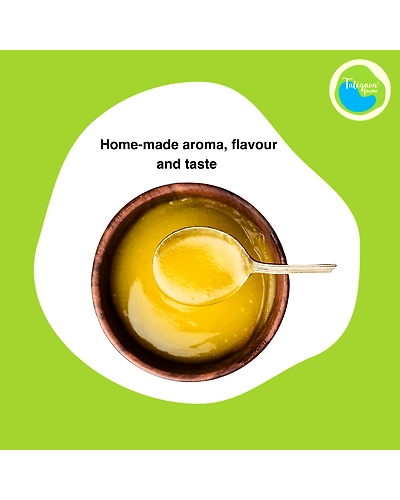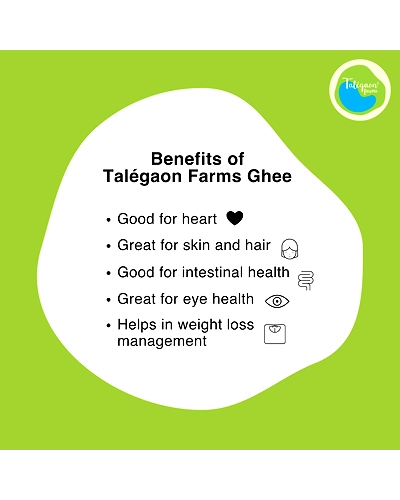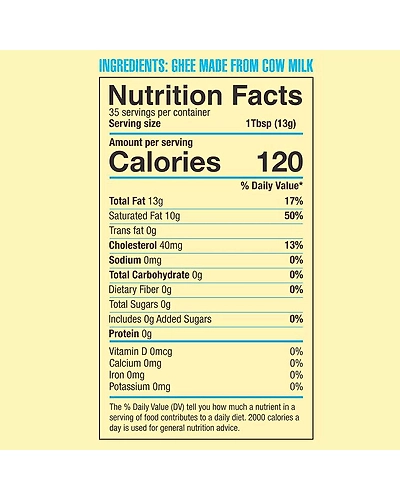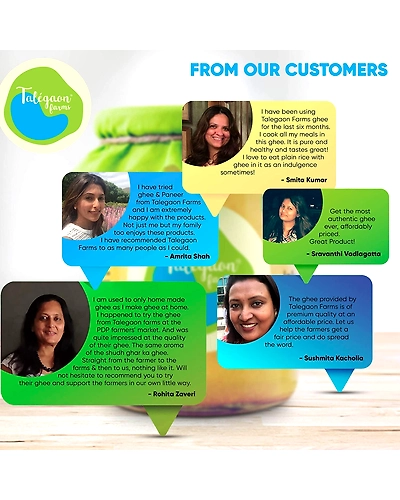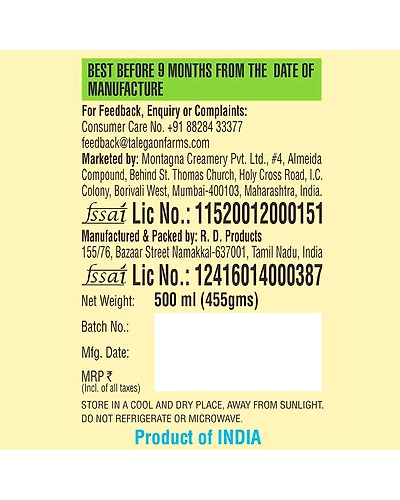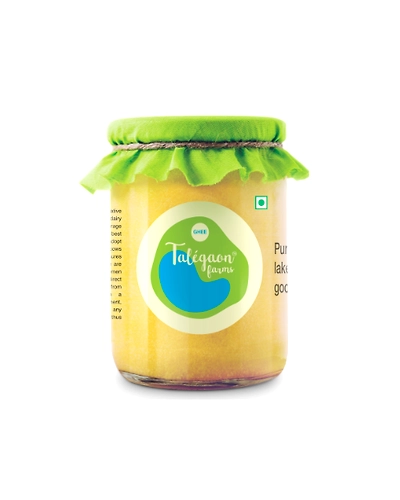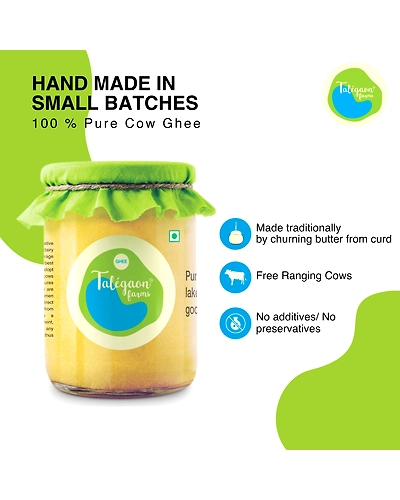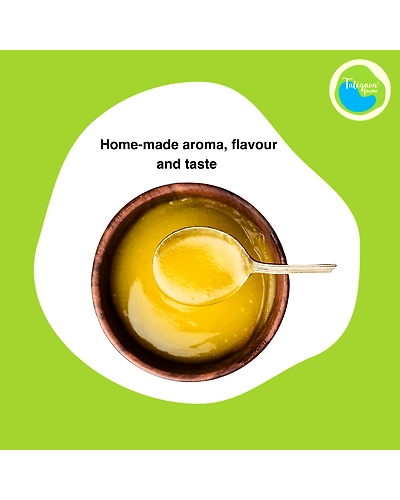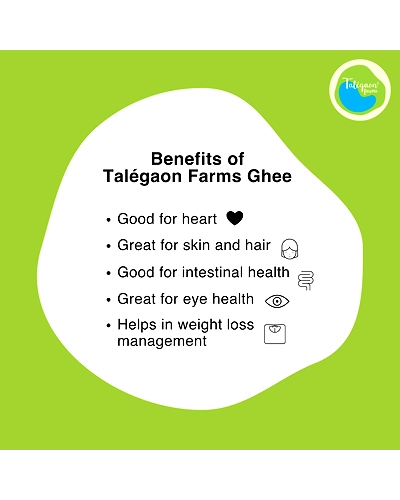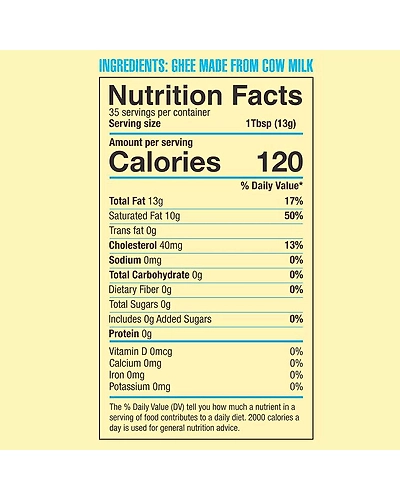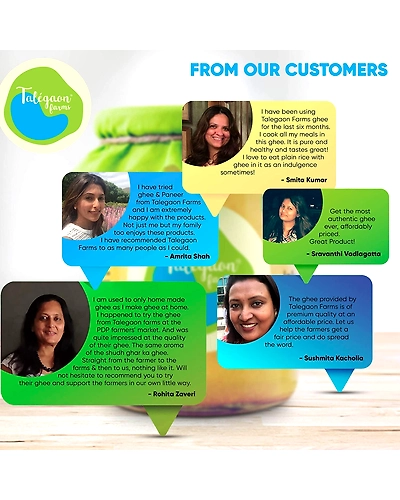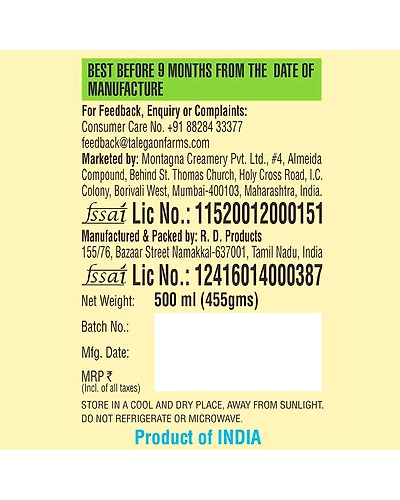 Cow Ghee Bilona Method
You Save: 101. Discount 12.63%
Write a Review
Talegaon Farms Pure Cow Ghee, Made Traditionally, Premium Artisanal Ghee - 500 ml Glass Bottle (Pack of 1)
Product information
Diet Type ‎Vegetarian
Weight ‎500 Grams
Brand ‎Talegaon farms
Flavour ‎Cow Ghee
Biological Source ‎Cow
Allergen Information ‎Preservative-Free
Specialty ‎Gluten Free, Additive Free
Package Weight ‎0.91 Kilograms
Ingredient Type ‎Vegetarian
Item Package Quantity ‎1
Manufacturer ‎Talegaon Farms
Item part number ‎TF-G-500
Net Quantity ‎500 millilitre
Package Dimensions ‎18.5 x 12.9 x 12.5 cm; 500 Grams
Ingredients ‎COW GHEE
Country of Origin ‎India
Additional Information
ASIN: B07M5LYJFR
Manufacturer: Talegaon Farms
Item Weight: 500 g
Additional Information

Product details

Diet TypeVegetarian

Weight500 Grams

BrandTalegaon farms

FlavourCow Ghee

Biological SourceCow

Allergen InformationPreservative-Free

Traditional Bilona method: We make Talegaon Farms Premium Cow Ghee in the traditional way with a 'bilona' or wooden churner giving it the creamy texture, and golden coloring.

Handmade artisanal ghee: Talegaon Farms co-creates this delicious Premium Cow Ghee in close partnership with farmers and artisans

Top quality milk: Our cows enjoy a natural diet of lush, plentiful grass, and supplementary food guaranteeing top quality, wholesome milk.

Free-grazing promise: We have healthy, happy cows who freely roam in pastures where they naturally belong.

100% natural: There's zero preservatives or additives in Talegaon Farms Premium Cow Ghee

Diet-friendly: Our ghee retains all its natural goodness and is a great addition to any diet including paleo, keto, Ayurvedic, and FODMAP.

Glass packaging: We use only high-quality glass bottles for longer shelf life, to preserve quality and taste, and as a safer, non-toxic alternative to plastic.

Shelf life – 6 months from the date of manufacture. Storage Instructions: Store in cool and dark place, Do not expose to direct sunlight, Tighten the lid properly after every use.