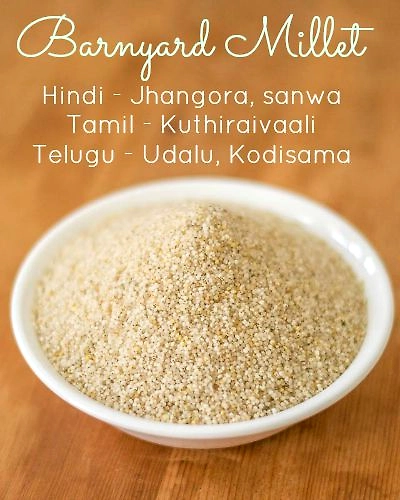 Kuthiraivali/Jhangora 500 gms
Write a Review
Kuthiraivali/Jhangora 500
Increases the strength of muscles due to its higher protein content.
Regulates the glucose levels in blood due to its high glycemic index.
Helps to fight against anemia as it has high iron content.
Helps in controlling bowl movement due to its higher fiber content.
Improves the strength of bones due to its higher calcium content.
Is very low in fat and calories than regular rice and thus helps to in weight loss.
Provides a nice does of phosphorus to the body that helps in building strong bones.