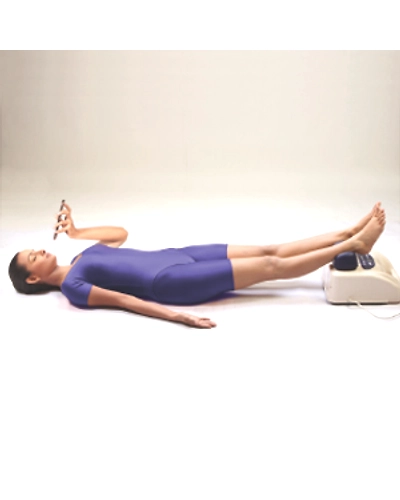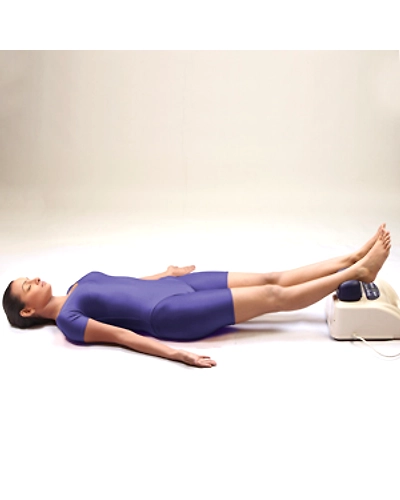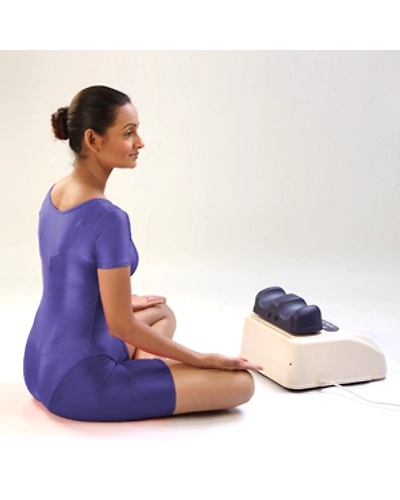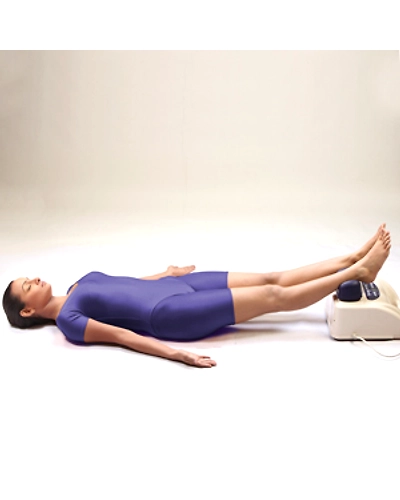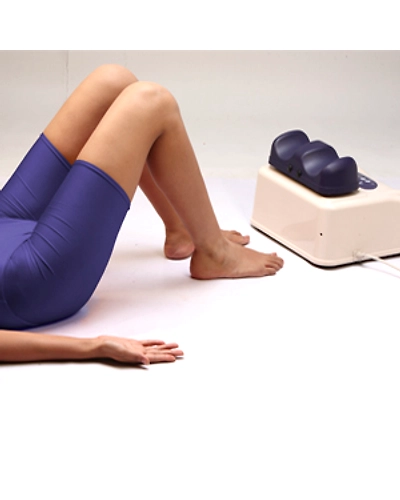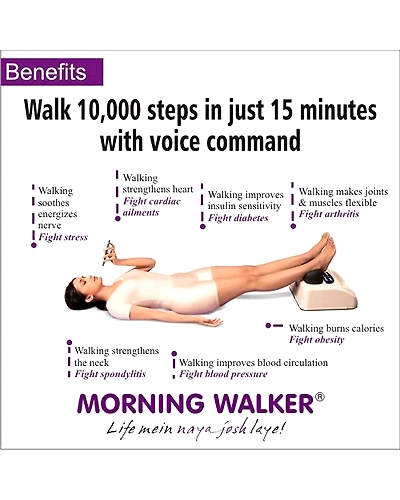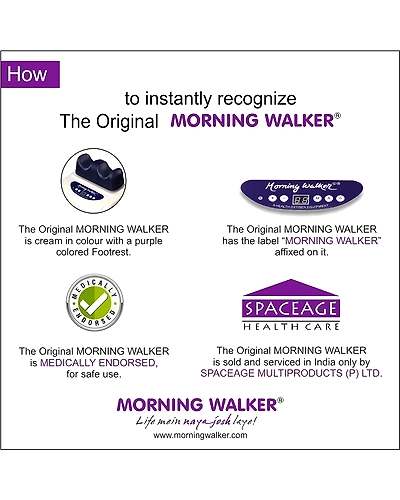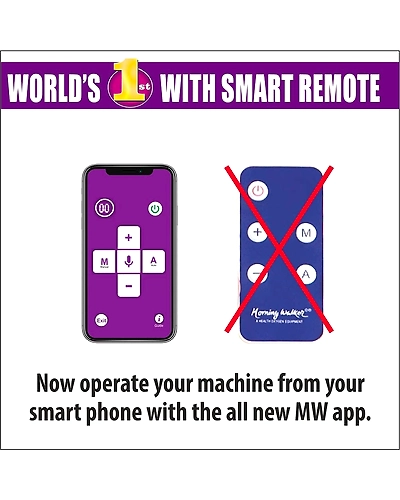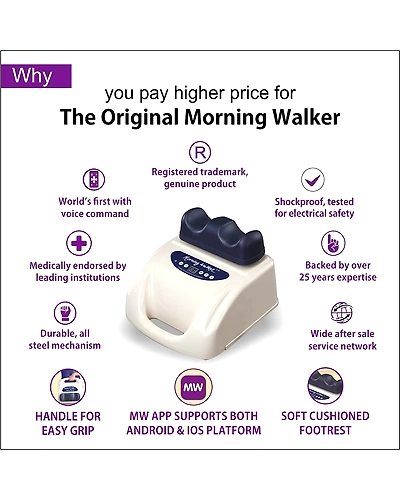 Morning Walker Machine with Smart Control & Voice Command
You Save: 701. Discount 8.06%
| | |
| --- | --- |
| SKU: | MWMR960 |
| Availability | In Stock |
Write a Review
Step 1
Lie on your back and place your legs on the grooved footrest of the equipment.
Step 2

Choose the desired time and mode using the Morning Walker Smart Remote in the MW App.
Step 3
Close your eyes and relax as Morning Walker swings your body from head to toe.
Step 4
After the preset time, the machine will switch off automatically. During this period remain calm with your eyes closed for a period not less than 1 - 2 minutes.
Step 5
Allow this sensation to calm down after which slowly bend your legs and gently turn sideways.
Step 6
Gently sit in cross legged position for a minute or so and then stand up. You are fit and relaxed.
Product Description
Morning Walker with Smart Control & Voice Command
Now walk 10000 steps in 15 minutes in the safety of your home
Morning Walker is a scientifically designed, health machine based on the proven principle of goldfish movement. By using it for 15 minutes, you get the benefit of brisk walking 10000 steps and 8 km in terms of oxygen benefit.
It is compact, portable and simple to use and can be used anytime, any place by people of all ages without any side effects.
Prices subject to change without Notice